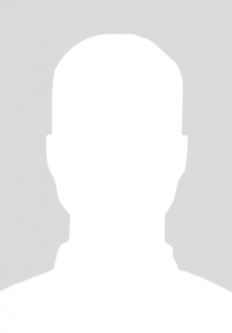 Department of Archaeology
Prof. Dr. Ivan Šprajc
Ivan Šprajc je vodja Inštituta za antropološke in prostorske študije v Znanstvenoraziskovalnem centru Slovenske akademije znanosti in umetnosti v Ljubljani. Diplomiral je iz arheologije in etnologije na Univerzi v Ljubljani (1982), magistriral iz zgodovine in etnozgodovine na Nacionalni šoli za antropologijo in zgodovino v Mehiki (1989) in doktoriral iz antropologije na Mehiški nacionalni avtonomni univerzi (1997). Od 1992. do 2001. leta je delal kot raziskovalec na mehiškem Nacionalnem inštitutu za zgodovino in antropologijo.
Šprajčevi interesi so že vrsto let osredotočeni na arheologijo in arheoastronomijo Mezoamerike. Na področju arheoastronomije je z obsežno raziskavo pokazal, da je bila Venera v mezoameriškem pogledu na svet močno povezana z dežjem, koruzo in rodovitnostjo in da so ta pojmovanja temeljila na opazovanju naravnih dejstev. Že več let se posveča sistematičnemu preučevanju astronomskega pomena orientacij v arhitekturi; rezultati teh raziskav osvetljujejo pomembne vidike  arhitekture in urbanizma v Mezoameriki. Od leta 1996 je vodil enajst sezon arheoloških terenskih pregledov v težko dostopnih in arheološko neraziskanih osrednjih nižavjih polotoka Jukatana. Njegove odprave so odkrile preko 80 prej neznanih arheoloških najdišč, vključno z večjimi urbanimi središči z ostanki monumentalne arhitekture in klesanimi kamnitimi spomeniki. Rezultati teh raziskav pomembno prispevajo k razumevanju poselitvene dinamike, teritorialne organizacije in politične zgodovine Majev v predklasični in klasični dobi (ok. 500 pr. n. št. – 900 n. št.), o čemer govori tudi nedavno objavljena poljudna knjiga Izgubljena mesta: Arheološka iskanja v deželi Majev (Ljubljana: Založba ZRC, 2019).
Ivan Šprajc je prejel Zlati znak ZRC SAZU (2003), priznanje Kogojevo jabolko predsednika Republike Slovenije (2013), priznanje Slovenskega arheološkega društva (2014) in priznanje Alfonso Caso mehiškega Nacionalnega inštituta za antropologijo in zgodovino za raziskavo na področju arheologije (2015).
Šprajc, I., 2018. Astronomy, architecture, and landscape in Prehispanic Mesoamerica. Journal of Archaeological Research 26 (2): 197–251.
Šprajc, I., 2016. Lunar alignments in Mesoamerican architecture. Anthropological Notebooks 22 (3): 61–85.
Šprajc, I., 2016. LiDAR, GIS und Orthofotografie: Methoden der Fernerkundung in der Maya-Archäologie. In: Maya: Das Rätsel der Königsstädte, München: Historisches Museum der Pfalz Speyer - Hirmer Verlag, pp. 52–53.
González-García, A. César - I. Šprajc, 2016. Astronomical significance of architectural orientations in the Maya Lowlands: A statistical approach. Journal of Archaeological Science: Reports 9: 191–202.
Sánchez Nava, Pedro Francisco – I. Šprajc, 2015. Orientaciones astronómicas en la arquitectura maya de las tierras bajas. Colección Arqueología, Serie Logos, México: Instituto Nacional de Antropología e Historia.
Šprajc, I., ed., 2015. Exploraciones arqueológicas en Chactún, Campeche, México. Prostor, kraj, čas 7, Ljubljana: Založba ZRC. (http://iaps.zrc-sazu.si/sites/default/files/pkc07_sprajc.pdf)
Šprajc, I., 2015. Astronomical correlates of architecture and landscape in Mesoamerica. In: Clive L. N. Ruggles, ed., Handbook of Archaeoastronomy and Ethnoastronomy, New York: Springer, pp. 715–728.