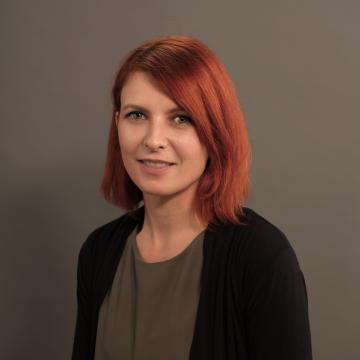 Office hours
Tuesday, 9.45 a.m. - 10.30 a.m.
Wednesday, 10.30 a.m. - 11.15 a.m.
Cabinet
117a
Department of English
Lector Mag. Andreja Drašler
Andreja Drašler graduated from the Faculty of Arts, the University of Ljubljana, in 2006 with a degree in English and Comparative literature. She began her teaching career at a high school in Ljubljana and then worked as an Assistant for Methodology of Early English Language Teaching at the Faculty of Education, the University of Ljubljana. For nine years, she taught English at primary and lower secondary level. In the meantime, she also taught English for Specific Purposes at tertiary level and was a member of Subject Testing Committee for the National Assessment of Knowledge in English at the National Examinations Centre. In 2014, she obtained her Master's degree in ELT from the Faculty of Arts, the University of Ljubljana, where she started working as an ELT Methodology Assistant in 2018. She now teaches Language in Use to BA students of English and ESP to students of Geography. To maintain her professional development, she regularly attends professional and academic conferences at home and abroad.